Omer Project 2021
Omer Project 2021 / 5781
The Omer is the period outlined in the Torah in which we count each day between Passover (March 28) and Shavuot (May 17). We have decided to count these days in a new way.
Drawing on the kabbalistic (mystical) idea that each week of the Omer is connected to a different manifestation of the Divine, members have shared a brief (3 minutes or so) video or audio contribution during the Omer. This contribution may be a piece of writing, talking about a work of art, a video of dance or movement, a song, or something else they were inspired to offer connecting to one of the manifestations of the Divine.
If you would like to contribute to this project, please email Larry Hamermesh.
Week 1: Loving Kindness (Chesed)
Rabbi Linda shares about Loving Kindness
Week 2: Constraint (Gevurah)
Larry Hamermesh shares about Constraint
Week 3: Balance (Tiferet)
Marion Hamermesh shares about Balance
Week 4: Endurance (Netzach)
Week5: Beauty (Hod)
Week 6: Generativity (Yesod)
Week 7: Immanence/Divine manifestation in the world (Malchut)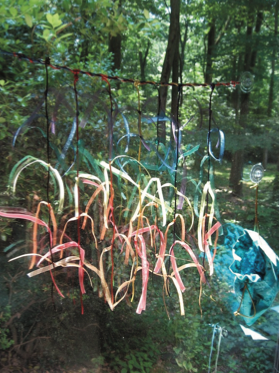 Picture credits:
Left: Omer counter on the last day of counting. Each color connects to one of the manifestations of the Divine. By Marion Hamermesh. Inspired by Juliet Spitzer.
Above: Wooden omer counter made by Joseph Kamm.
Thu, April 15 2021
3 Iyyar 5781
Thu, April 15 2021 3 Iyyar 5781