Omer Project 2021
Omer Project 2021 / 5781
The Omer is the period outlined in the Torah in which we count each day between Passover (March 28) and Shavuot (May 17). We have decided to count these days in a new way.
Drawing on the kabbalistic (mystical) idea that each week of the Omer is connected to a different manifestation of the Divine, members have shared a brief (3 minutes or so) video or audio contribution during the Omer. This contribution may be a piece of writing, talking about a work of art, a video of dance or movement, a song, or something else they were inspired to offer connecting to one of the manifestations of the Divine.
If you would like to contribute to this project, please email Larry Hamermesh.
Week 1: Loving Kindness (Chesed)
Rabbi Linda shares about Loving Kindness
Week 2: Constraint (Gevurah)
Larry Hamermesh shares about Constraint
Week 3: Balance (Tiferet)
Marion Hamermesh shares about Balance
Click here to see the graphic used in Marion's piece
Week 4: Endurance (Netzach)
Helena Landis shares about Endurance
Week 5: Beauty (Hod)
Geoff Horowitz shares about Beauty
Jill Whitcraft shares about Beauty (image from Farmer's Almanac)
Week 6: Generativity (Yesod)
Reisa Mukamal shares about Generativity
Emma (and Ruthie) Lefkowitz share about Generativity
Week 7: Immanence/Divine manifestation in the world (Malchut)
Lynn Cashell shares about Divine Manifestation
Allan Feldman shares about Divine manifestation
Jessie Reagen Mann shares about Divine Manifestation
Rabbi Nathan shares about Divine manifestation
Click here for text of Rabbi Nathan's poem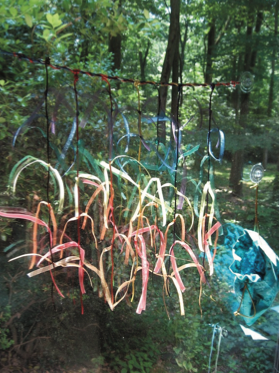 Picture credits:
Left: Omer counter on the last day of counting. Each color connects to one of the manifestations of the Divine. By Marion Hamermesh. Inspired by Juliet Spitzer.
Above: Wooden omer counter made by Joseph Kamm.
Thu, November 30 2023
17 Kislev 5784
Today's Calendar
---
Upcoming Programs & Events
---
This week's Torah portion is

Parshat Vayishlach View Calendar
Thu, November 30 2023 17 Kislev 5784