Hebrew School Tuition Rates
Hebrew School Tuition Rates 2019 - 2020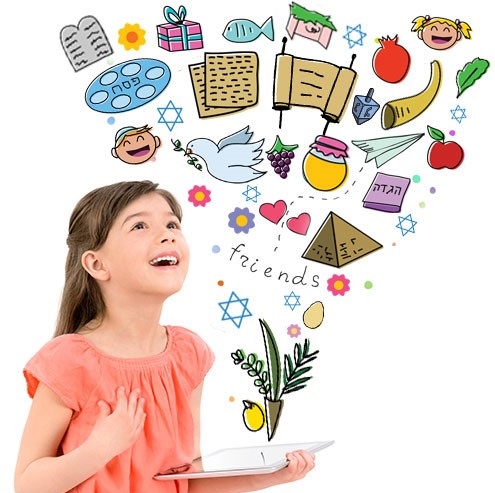 At Beth Israel, we are passionate about the importance of educating the next generation, and we keep our tuition rates as low as possible.
Here are the tuition rates for our Hebrew School classes:
Mechina (preschool): $250
Gan (kindergarten): $450
Alef, Bet, and Gimmel (1st through 3rd grades): $550
Dalet and Hay (4th and 5th grades): $825
Vav and Zayin (6th and 7th grades): $886
Tuition is due by the Sunday before the start of Hebrew School each September (usually around the 20th-25th each year).
Fri, April 3 2020
9 Nisan 5780
Note: due to the national health emergency, please check the Coronavirus Information page for updated schedule information.
---
Today's Calendar
---
Upcoming Programs & Events
---
This week's Torah portion is

Parshat Tzav
Shabbat HaGadol
View Calendar
Important Health alert
If you have early symptoms, and are looking for information about how to get tested for coronavirus, DO NOT GO TO THE EMERGENCY ROOM. As always, call 911 if you are experiencing acute shortness of breath.
As hospital emergency rooms begin to fill up with patients who suspect they may have
COVID-19
,
the risk of picking up
COVID-19
in a hospital emergency room
will increase.
The Philadelphia Department of Public Health has set up a
Greater Philadelphia
Coronavirus
Helpline at:
1-800-722-7112
This free helpline is supported by the Children's Hospital of Philadelphia and staffed by medical experts.
You can also call your own doctor's office for advice.
The state, too, has set up a hotline:
1-877-PA-HEALTH
.
The main thing is to avoid going to the ER to be tested for
coronavirus
.
PLEASE HELP SPREAD THE WORD!
(This alert was provided by the Children's Hospital of Philadelphia)
Fri, April 3 2020 9 Nisan 5780